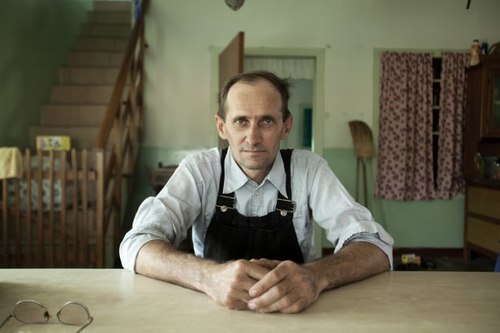 2012 AOP Student Photographer of the Year was announced last night at the Awards presentation and launch of this year's AOP Students Awards. Jordi Ruiz Cirera, from London College of Communication, was voted as Student Photographer of the Year, by the panel of five judges, comprising of Julia Fullerton-Batten, Harry Hardie, Perry Curties, Nick Meek and Michael Regnier. As the overall winner, Ruiz Cirera took home a fantastic array of prizes including a limited edition black Finepix X100 digital camera supplied by Fujifilm, a full day's work experience with highly acclaimed photographer Julia Fullerton-Batten, a bespoke portfolio supplied by Delta Design Studio and a year's mentoring scheme with Harry Hardie, Director and Founder of Here.
Winner Jordi Ruiz Cirera says: "It feels so great to win, especially with both series' – such a big surprise! I can't wait to work with both Julia and Harry. Winning Student Photographer of the Year is an amazing accolade, because the AOP is the most prestigious UK organisation for professional photographers. This is going to be a really useful foot in the door to the industry."
The exhibition will be open until Saturday 19th May at Hoxton Gallery, the Basement, Corner of Drysdale Street & Hoxton Street, N1.
Photo © Jordi Ruiz Cirera, London College of Communication
2012 AOP Student Photographer of the Year
See on awards.the-aop.org